Shop Bathroom Fixtures
Shop online for high-end bath accessories, bathroom sinks, vanities, shower faucets, & more fixtures
Shop The Look: Black Bathroom Ideas
Go bold and add a modern touch to your bathroom with black bathroom fixtures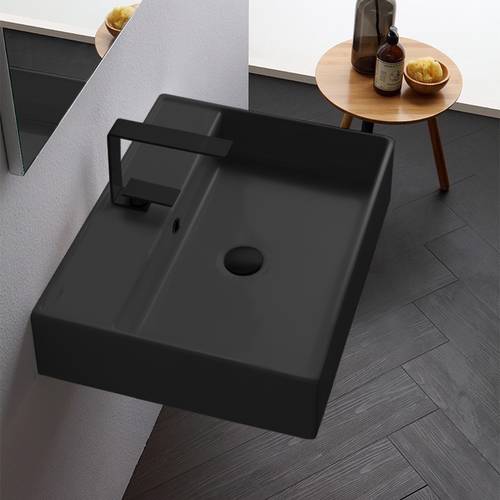 Black Bathroom Sinks
Make your bathroom stand out with these unique black bathroom sinks.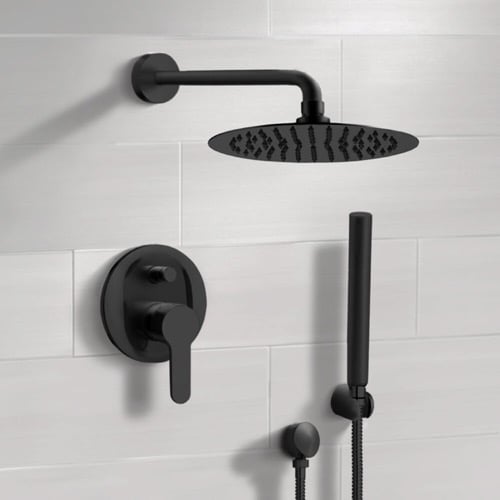 Black Shower Faucets
Black shower faucets & fixtures can transform your bathroom into a modern spa.
Black Bathroom Vanities
Shop super modern black bathroom vanities and consoles.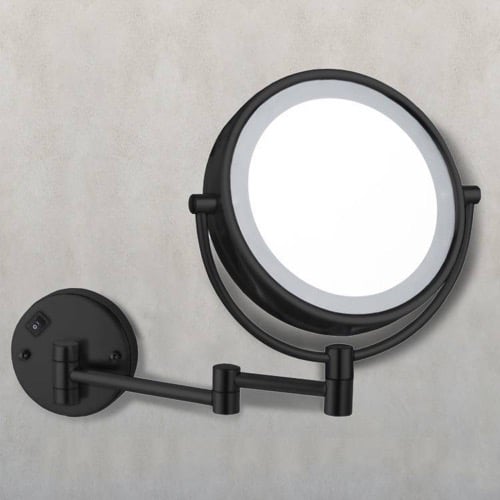 Black Makeup Mirrors
Hotel-style black bathroom mirrors add a modern touch to your morning makeup routine.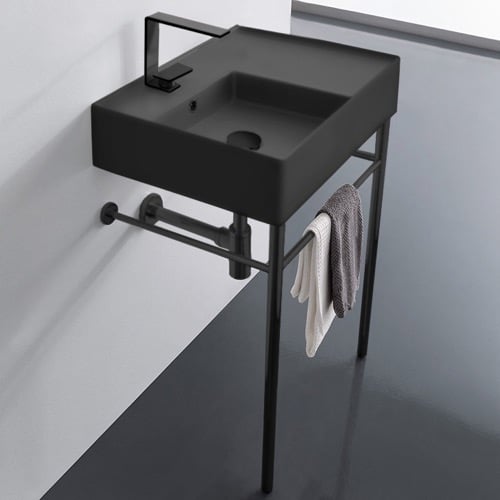 Black Console Sinks
Shop black console sinks and vanities for a stylish and modern bathroom.
Shop Bathroom Sinks By Type
Built to last - shop our from our selection of modern bathroom sinks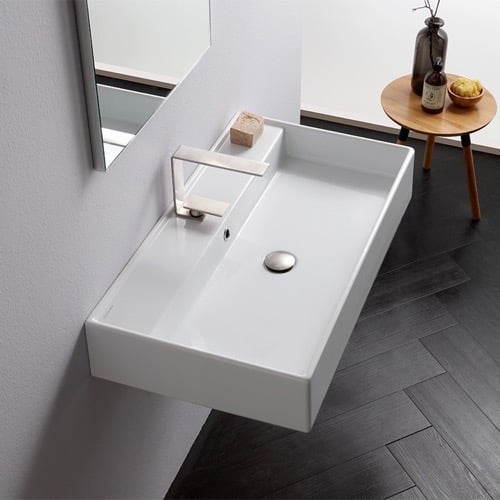 Wall Mounted Bathroom Sinks
If you want to skip the bulk of a vanity, a wall mounted bathroom sink may be the way to go.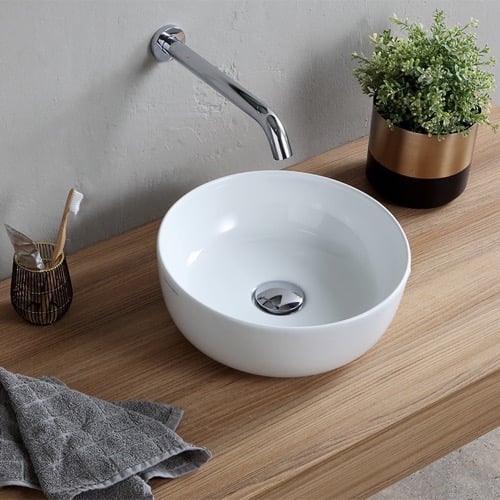 Vessel Sinks
A vessel sink puts this bathroom fixture in the spotlight.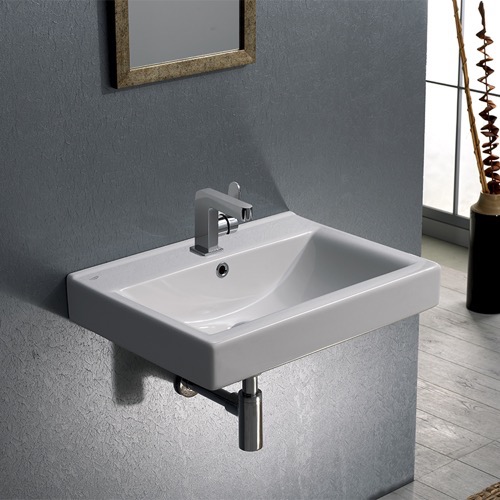 ADA Compliant Bathroom Sinks
If accessibility is a concern for your bathroom, you'll want an ADA compliant sink.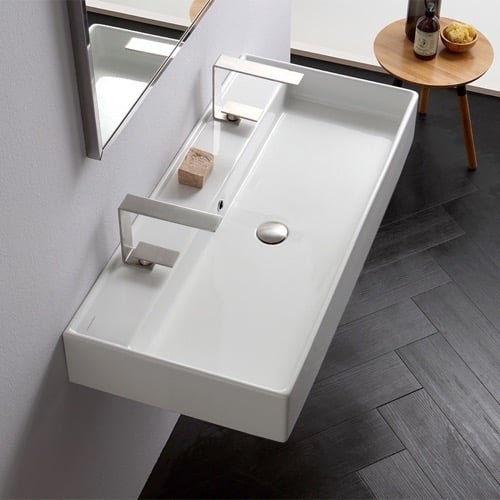 Trough Sinks
A trough bathroom sink makes a big, bold statement in your bathroom - emphasis on the word big!.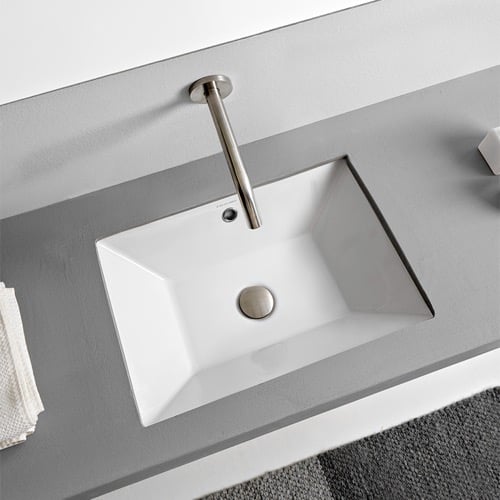 Undermount Sinks
Browse high-quality ultra modern undermount sinks.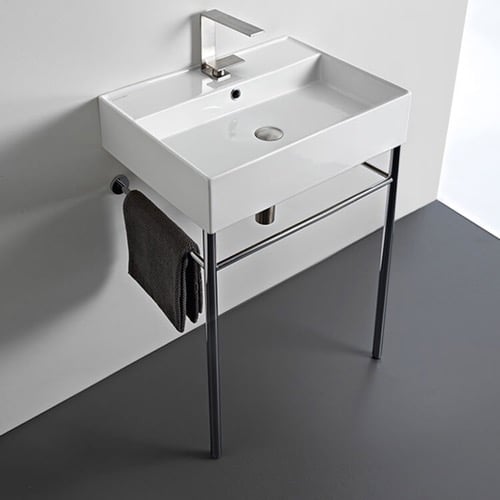 Console Bathroom Sinks
Buy modern console sinks with an included towel rack bar and plenty of counterspace.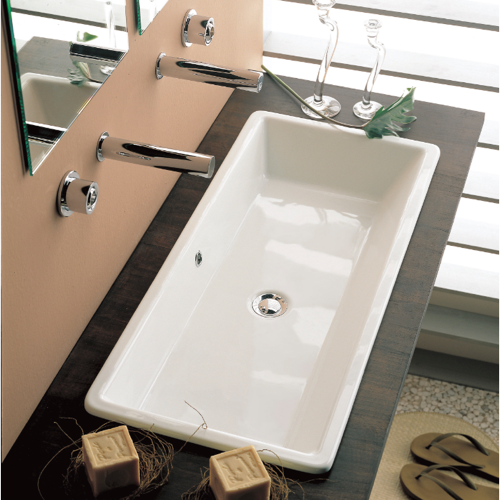 Drop In Bathroom Sinks
A classic drop in bathroom sink offers two major benefits: easy installation and a striking profile.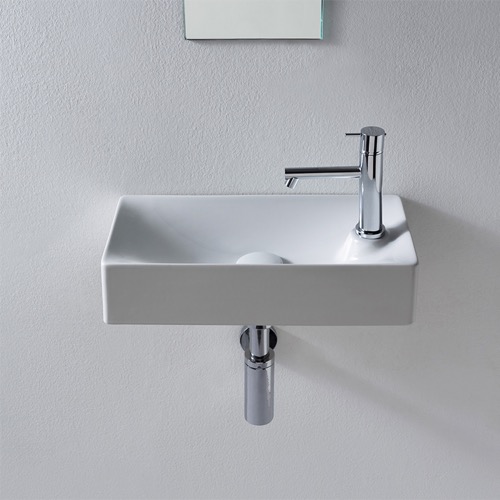 Small Bathroom Sinks
Short on space but never style, small bathroom sinks are a must-have for cozy bathrooms.
Accessorize You Bathroom
Add the finishing touches to your renovation by adding bathroom accessories & decor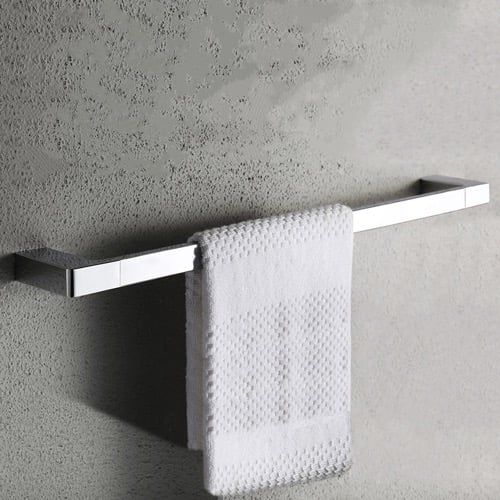 Towel Bars
You can buy your bathroom towel bar in a range of finishes to match other bathroom accessories, such as chrome, brushed nickel, or gold.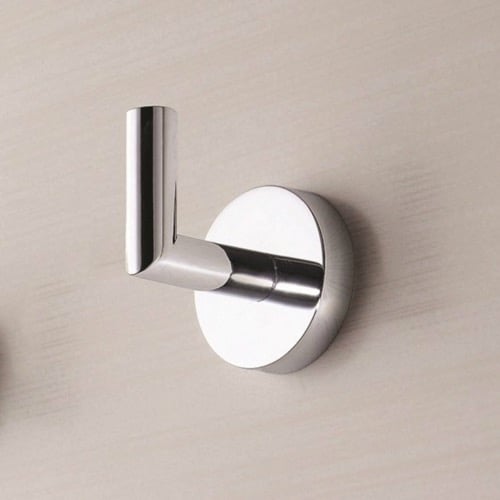 Bathroom Hooks
If you've maxed out your linen closet and cabinet space, it's time to shop for bathroom hooks.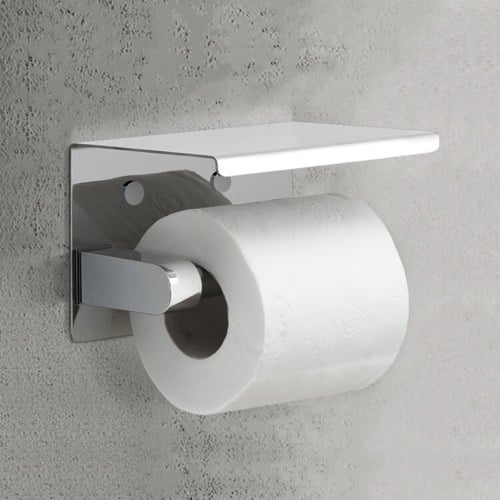 Toilet Paper Holders
If you want to buy a decorative, designer toilet paper holder, you have come to the right shop.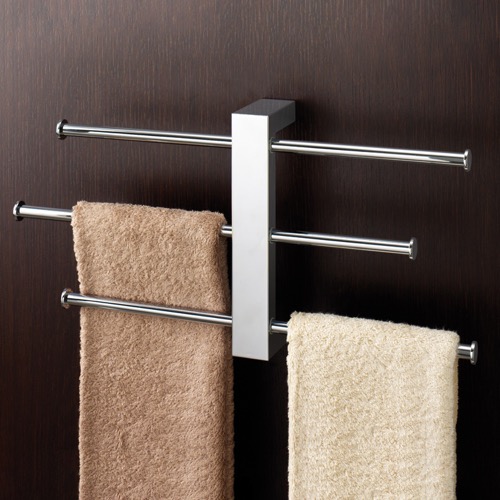 Towel Racks
Towel bars are an easy way to keep your bathroom looking tidy, while helping your towels dry more quickly.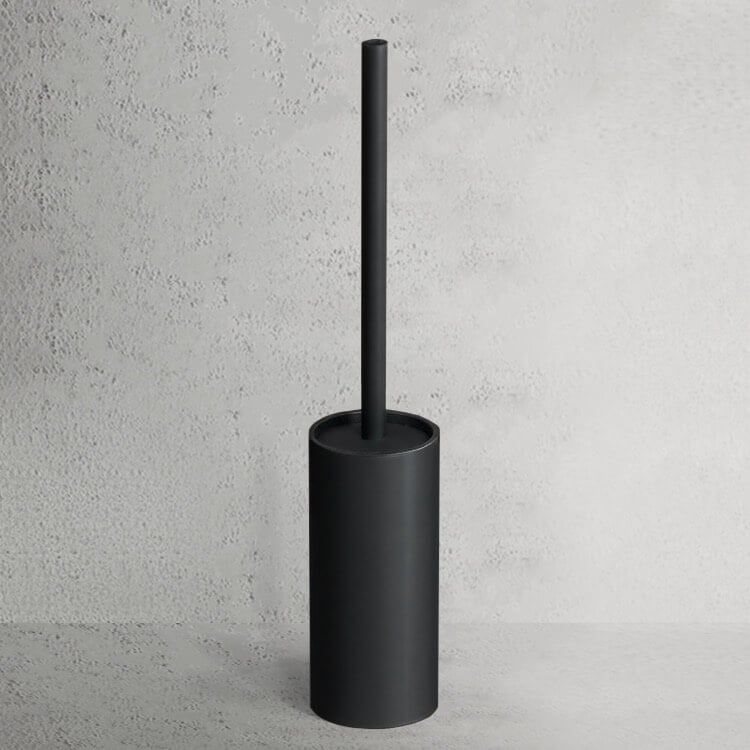 Toilet Brushes
Match the rest of your bathroom accessories with a toilet brush set from our large selection of toilet brush holders.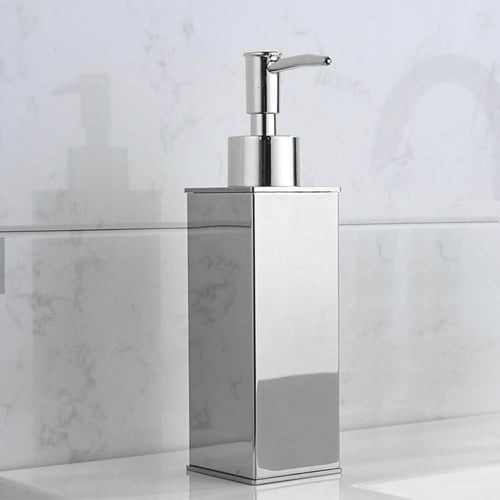 Soap Dispensers
Soap dispensers make cleaning up extra easy.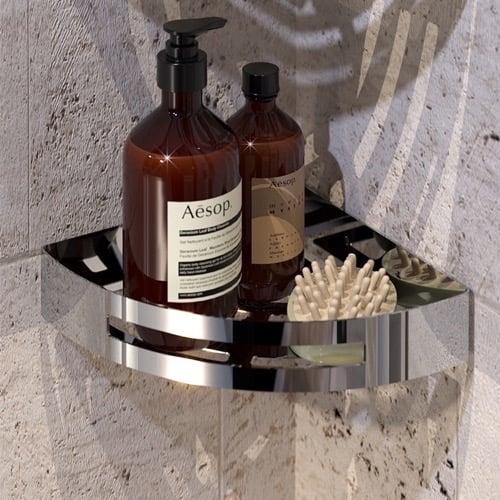 Shower Baskets
Shower caddies are especially essential for freestanding showers, so your bath products are easy to reach and out of the way.
Modern Shower Fixtures
Shop from our selection of timeless and functional showers
Shower Faucets
Before you buy online, you should have an idea about the type of shower you want and why you are upgrading your shower system.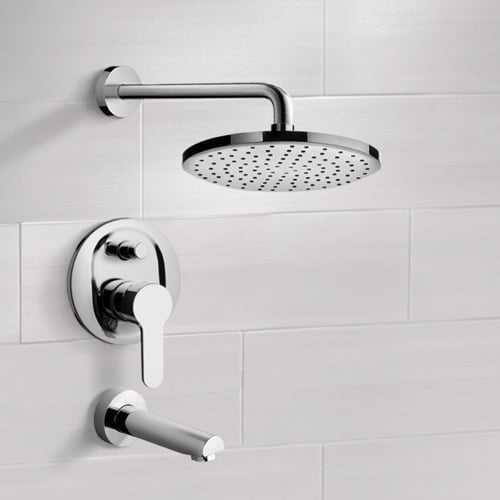 Tub & Shower Faucets
The benefits of investing in shower faucet with tub filling capabilities favors those who enjoy their bathtub but also recognize the advantages of taking a shower.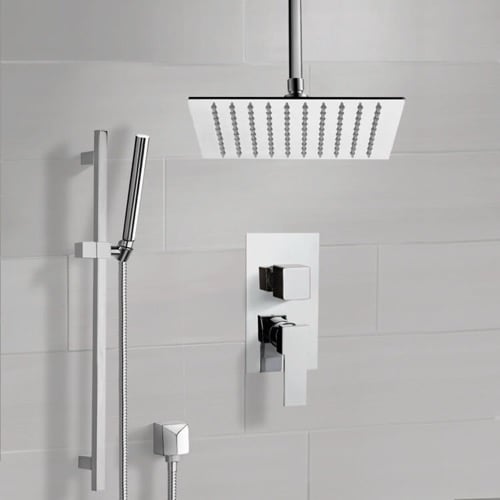 Ceiling Mounted Shower Faucets
A ceiling mounted shower faucet will give you a spa-like atmosphere right in the comfort of your home.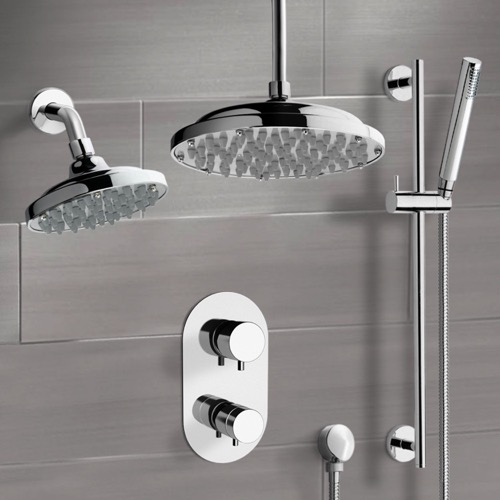 Thermostatic Shower Faucets
A ceiling mounted shower faucet will give you a spa-like atmosphere right in the comfort of your home.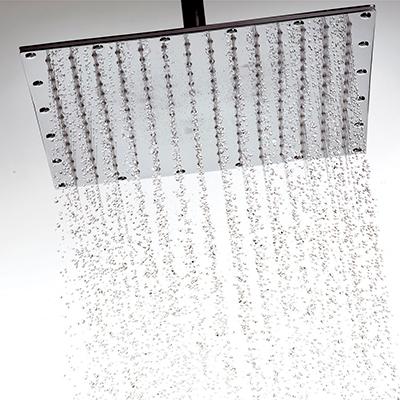 Rain Shower Faucets
Shower faucets are designed to coordinate with and control your shower head.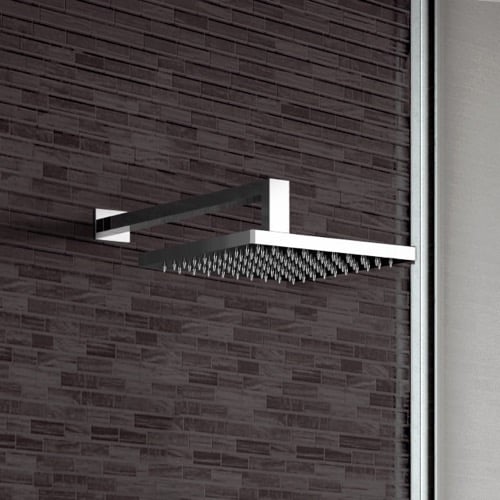 Shower Heads
Lather up in luxury with a designer shower head.
Bathroom Vanity Trends
Here are some of our best selling bathroom vanity trends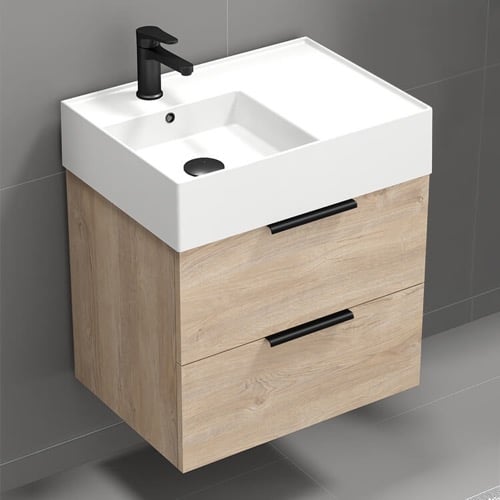 Wall Mounted Bathroom Vanities
Wall mounted bathroom vanities give your bathroom a modern look, while creating the illusion of a bigger space.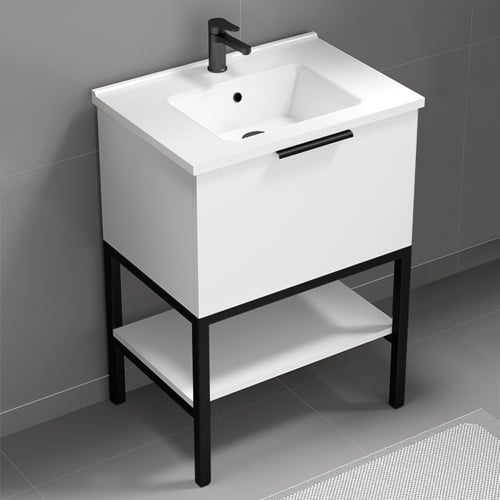 Free Standing Bathroom Vanities
A free standing bathroom vanity is a classic look for a reason.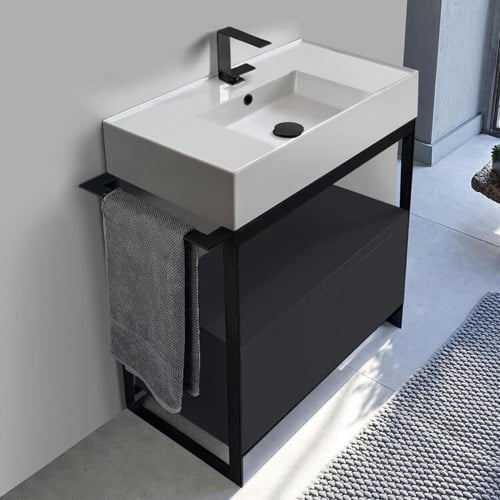 Console Bathroom Vanities
Buy console bathroom vanities -- great prices for modern pieces.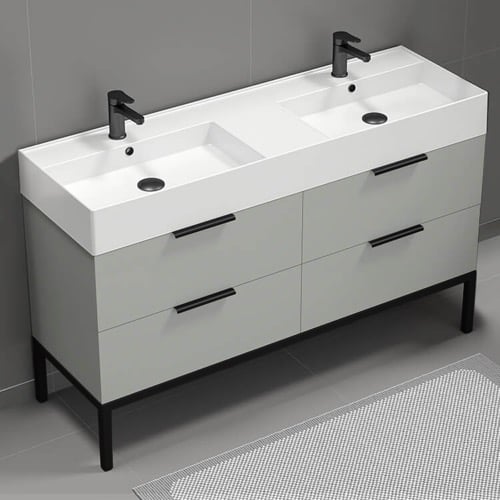 Double Bathroom Vanities
For the master bathroom, a double bathroom vanities is a perfect choice.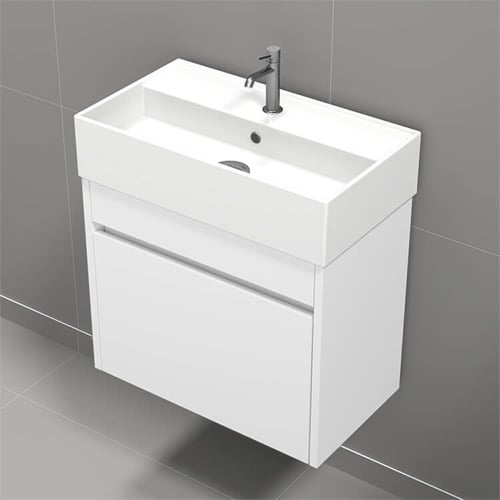 Small Bathroom Vanities
Perfect for any space and budget, small bathroom vanities are affordable and space saving.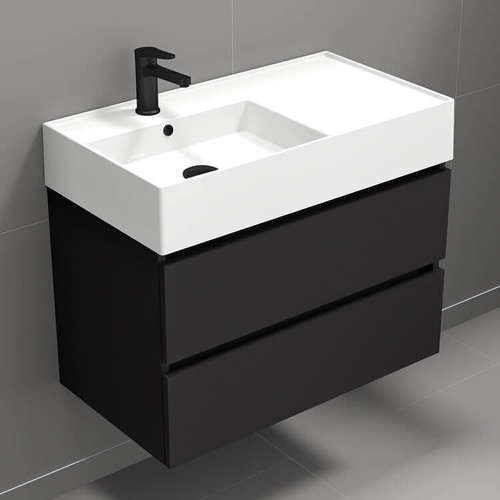 Modern Bathroom Vanities
Shop modern & contemporary bathroom vanities for your bathroom.
Makeup & Shaving Mirrors
Look your best by adding a magnifying makeup mirror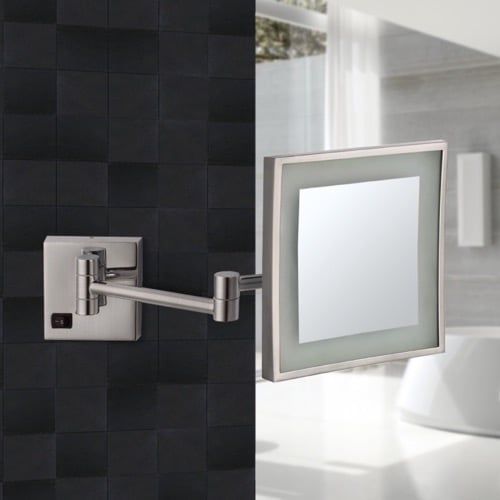 Lighted Makeup Mirrors
Lighted makeup mirrors are great for perfecting your look by offering a magnified and well-lit portrait.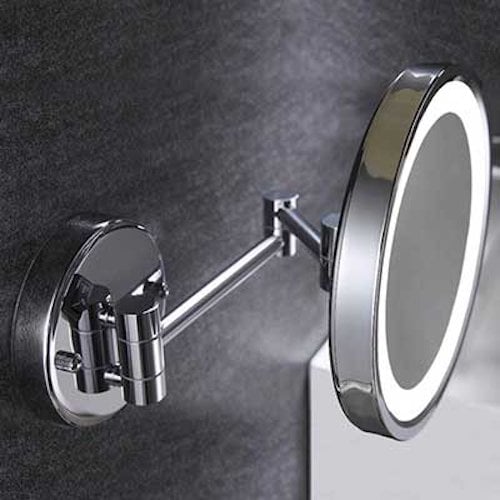 Wall Mounted Makeup Mirrors
A wall mount makeup mirror is ideal for getting up close and personal with your face, without taking up too much space.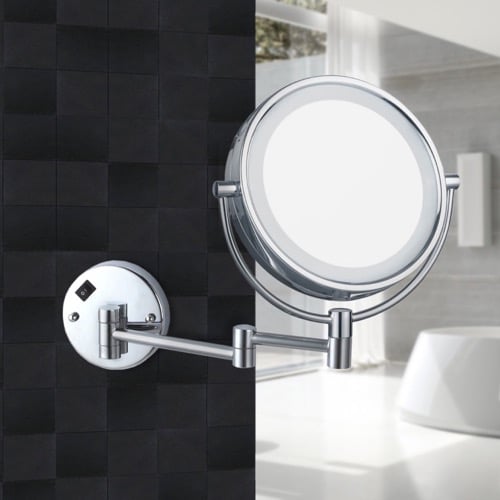 Hardwired Makeup Mirrors
Tired of searching for batteries for your lighted makeup mirror? Our hardwire makeup mirrors will make it so you never have to do so again.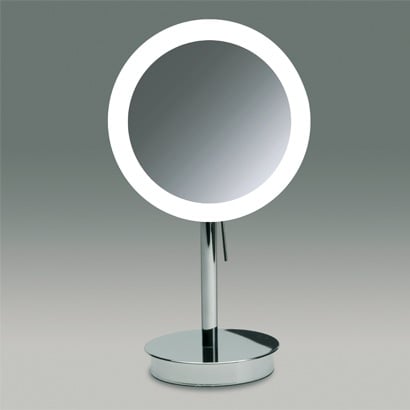 Tabletop Makeup Mirrors
If you have a large enough vanity counter or don't have an ideal area for a wall mounted makeup mirror, our selection of tabletop makeup mirrors is the best option.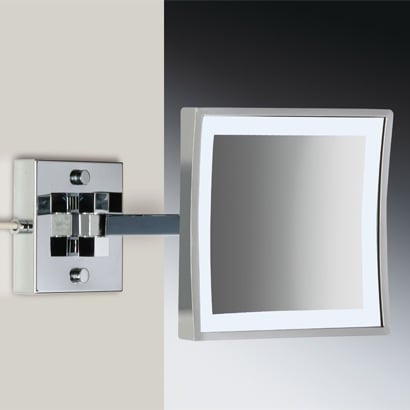 Chrome Makeup Mirrors
Chrome makeup mirrors give your bathroom that upscale hotel vibe while serving a practical purpose.
About TheBathOutlet
Founded in 2009, TheBathOutlet is a leading online store of high-end bathroom accessories and fixtures. We specialize in high quality bathroom fixtures from world-renowned brands with a large and unique selection of bathroom products at great prices. We care deeply about our customers, providing fast shipping, an easy 30-day return policy, and an exceptional customer service team to make sure you are 100% satisfied with your purchase. With over a decade of experience, and countless satisfied customers, you can always count on us to provide an unmatched shopping experience.