What has been custom in other countries for years is finally becoming common in the United States: a toilet system that fits in your walls, leaving it concealed and out of view. But like any bathroom design option, it has its list of pros and cons. Let's take a look at how a concealed toilet tank could affect your bathroom design.
Pros
1) Save Space:
A built in toilet can save you space in your bathroom in many ways. It will give the illusion that less space is being used, when in reality that space is hidden in the wall. The wall can also be re-figured to include a shelf above, giving you more storage and saving you space elsewhere in the bathroom.
2) More Modern:
These toilet designs create an ultra modern look that can't be matched with a standard toilet. The minimal look appeals to many different styles and can be made to fit into almost any design, shape, and sized bathroom.
3) Custom Look:
If you have cabinetry built around your toilet, the look will appear completely custom and one of a kind. This will surely raise the value of your bathroom and will make it look more expensive than it actually is.
4)Easier to Clean:
With less surface space showing, there is less to keep clean. This adds up when it comes to the amount of time you spend cleaning your bathroom a year.
Cons
1) Expensive To Fix:
While an issue is rare, if your tank does need to be accessed it could require ripping out a part of the wall to reach it. However, there are sneaky ways of avoiding this, like including a removable portion that matches your wall.
2) Difficult To Move:
If you are trying to reconfigure your bathroom layout, it's often hard enough when it comes to moving pipes and fixtures. With a built in toilet, you also need to make sure that there is enough room to conceal the tank in the wall. In some areas of your bathroom, this could be next to impossible and might limit the placement of your toilet.
3) More Materials:
If you are unable to use your current bathroom setup, you may have to spend more on extra drywall and other materials to construct a case around your toilet. Depending on the type of toilet you purchase, these models can also be a bit more expensive than a traditional toilet.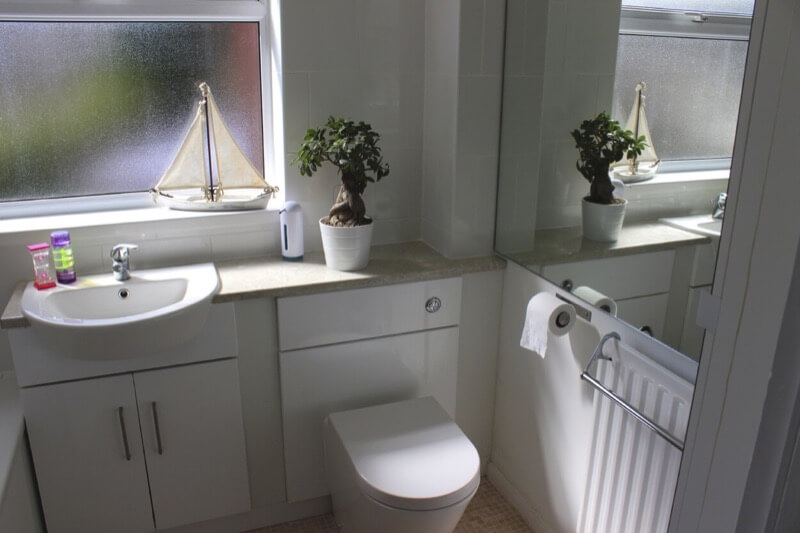 Perfect for Powder Rooms:
The design of this room makes a lot more space for its users. The toilet tank is built into the wall and the vanity was extended over this area, creating double the counterspace. Because the tank is hidden, there is less for the eye to be distracted by and the room appears much larger.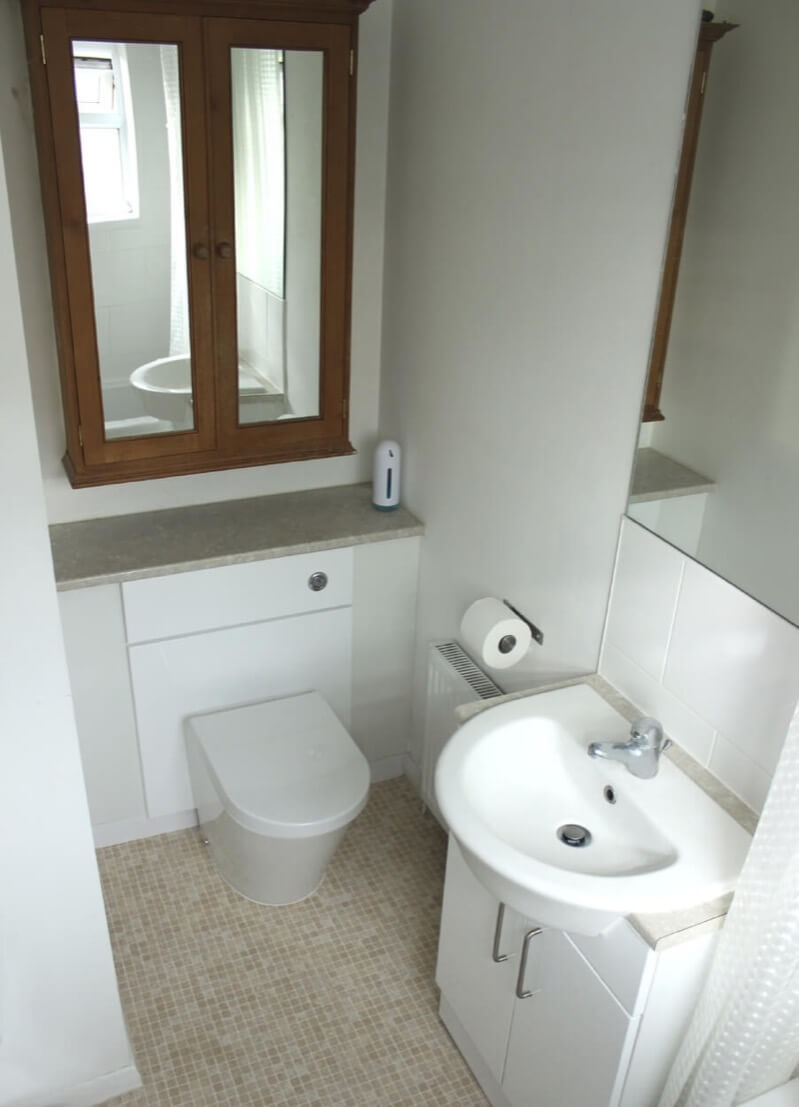 More Storage:
Here's another example of how a hidden tank in a small powder room can increase the storage. A ledge was built over the area where the tank is hidden, creating a large area for storage. It also creates a neater look and more modern appearance.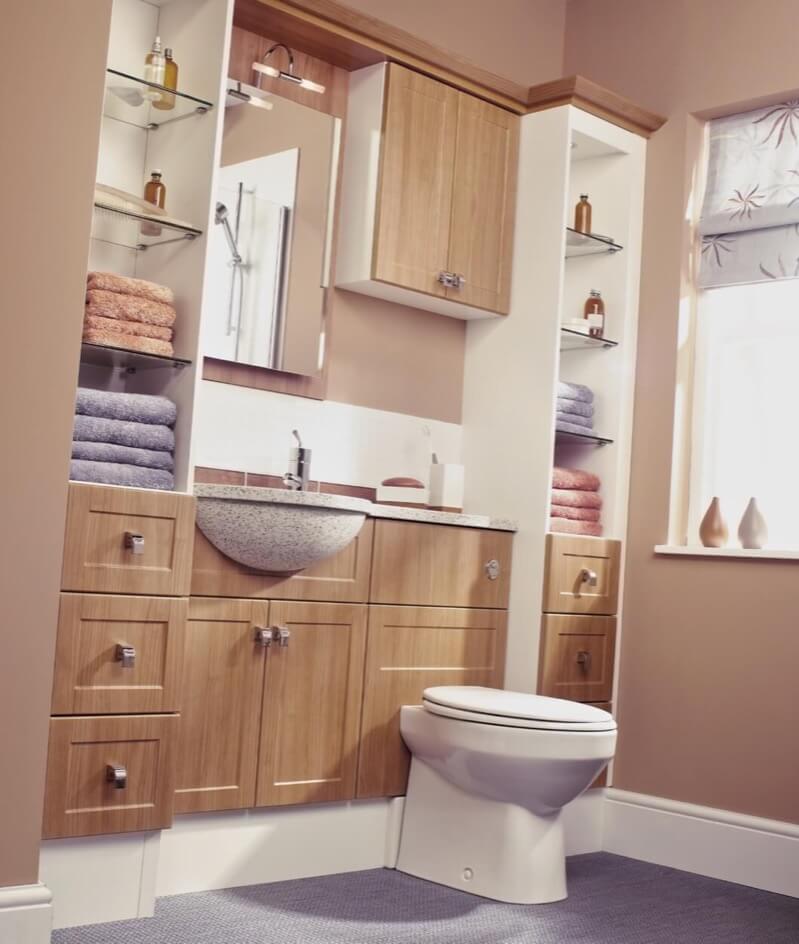 Custom Cabinetry:
A setup like this bathroom has is ideal for anyone looking for plenty of storage. The built in cabinets are great for towels and bath products and creates a truly one of a kind look. Cabinetry like this can be built to take advantage of every square inch of your bathroom, giving you the most space available.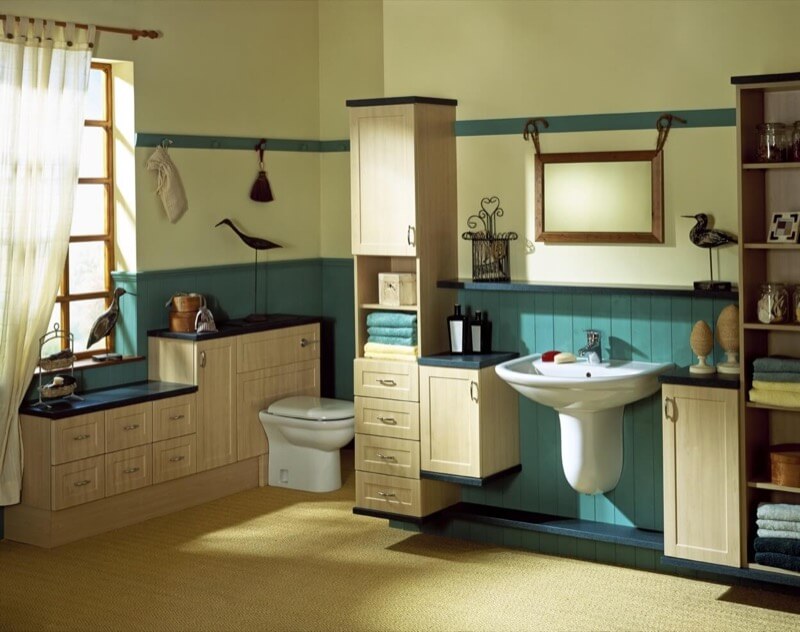 Ideal Toilet Placement:
It's always best to keep the toilet out of your initial line of view. This allows you to chose a better focal point for the room, like the well decorated vanity area in this example. The toilet is well hidden, not just because its tank is built into the cabinet and storage unit, but because it is placed in the back corner of the room and is almost unnoticeable at first glance.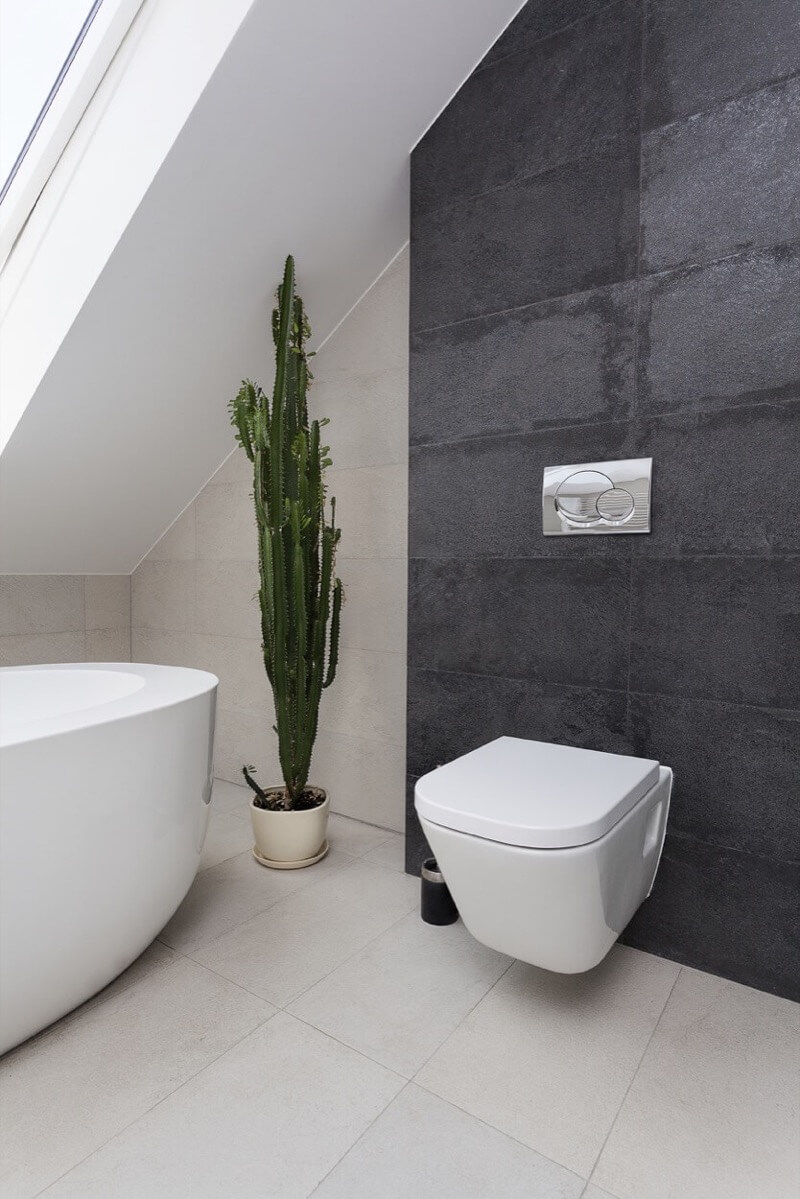 Sleek Design:
A wall mounted toilet with a hidden tank combined with a push button flush option has all of the makings of a futuristic toilet. It's incredibly modern and has a look that can be appreciated.
Even though a toilet will work just the same if its tank is exposed or not, it is easy to see from these examples how a little extra design work can improve the overall look of your bathroom. If you are remodeling your bathroom, consider having the tank hidden. Or you can always build around your current toilet, creating a more modern look with added storage.