A separate toilet room, sometimes known as a water closet, is an old design element that is popping up again in master bathrooms everywhere. What about a small separate room is appealing to so many? If you are blessed with a coveted over-sized bathroom, why create a small closet containing the least glamorous bathroom amenity?
Privacy
The most obvious reason is for privacy. Some couples choose to be more private than others and may prefer a separate room to do their business in that allows their partner to use the rest of the bathroom freely.
Cleanliness
Another reason is for cleanliness. Scientists have conducted controlled testing focused on whether or not the flush of the toilet could contaminate other parts of the bathroom and everyone has heard that flushing a toilet near items like toothbrushes can leave you putting a less than clean instrument in your mouth. However, these studies show that there is no real benefit to keeping your toilet separate from the rest of your bathroom. Germs always find a way to travel. A water closet will also keep smells at bay.
Appearance
The last reason is a little less obvious but still true. A bathroom with enough space to have a room of its own is elegant and luxurious. It also may be about aesthetics. Most bathroom design experts will tell you to keep the toilet out of the initial line of view when you walk into a bathroom. While it's one of the more needed items in a bathroom, no one enjoys looking at a toilet. So by keeping it completely sealed off you may be improving the visual appeal of your bathroom.
Whatever your personal reasoning may be, there is no right or wrong answer for installing a water closet in your bathroom design. It's a personal choice but still needs to be designed correctly for optimal efficiency. Some things to keep in mind when designing a water class include the following.
Size-
You don't want to feel claustrophobic when doing your business. Make sure there's enough room for your elbows and legs to stretch out.
Fan-
You will need to have a fan installed in your water closet for many reasons. If possible, it's nice to have a window for some natural light.
Layout-
If your current bathroom does not have a water closet, you may need to move some plumbing to put the toilet in the best place to close off. This can raise costs so look at all of your placement options.
Are you excited to see if you can incorporate a water closet in your bathroom design? Get some inspiration from the following examples of bathrooms that embraced the second bathroom room.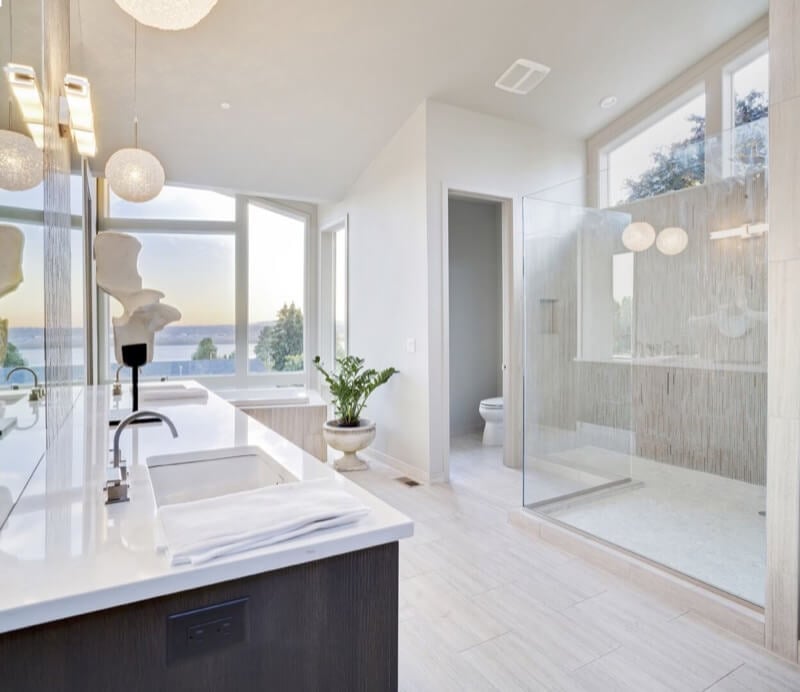 Go With The Flow:
One of the best elements of this bathroom design is that it includes a nice flow. The shower took advantage of available space while leading to the water closet. The vanity and bathtub each have their own space. Because the water closet is on the far side of the room, there's opportunity for a window. This bathroom is designed to near perfection.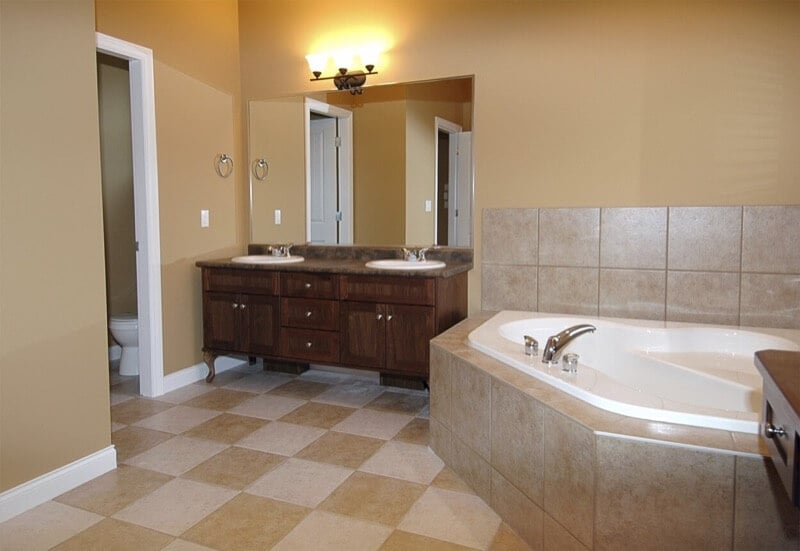 Out Of Sight, Out Of Mind:
This bathroom does a great job of avoiding the toilet being the focal point. The water closet is tucked out of sight but still easily accessible. Instead, the eye is drawn to the large soaking tub with included seat and the dark toned vanity.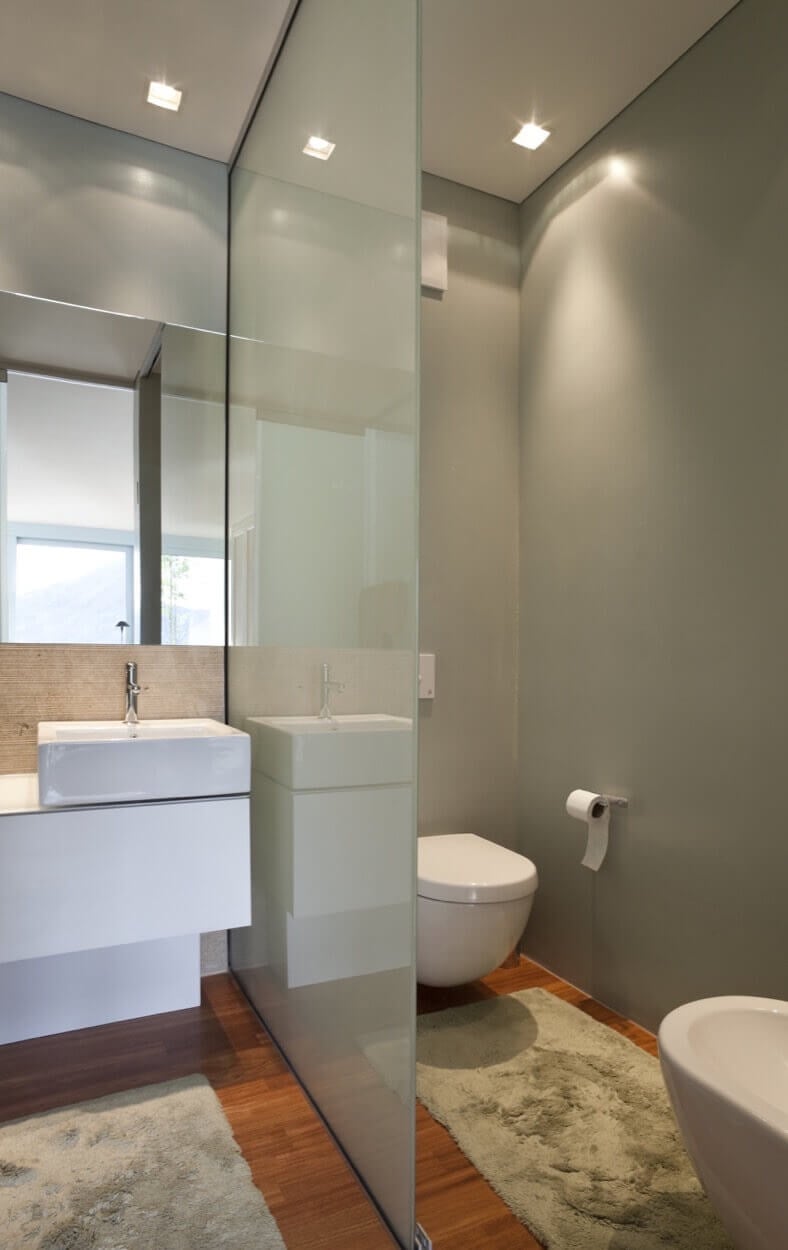 The Kinda Sorta Water Closet:
If you like the idea of separating your toilet but can't stand the idea of being closed off in a tight space, take some inspiration from this bathroom. The toilet is tucked away and shielded by frosted glass that adds a nice design element. The space also doesn't leave you feeling cramped.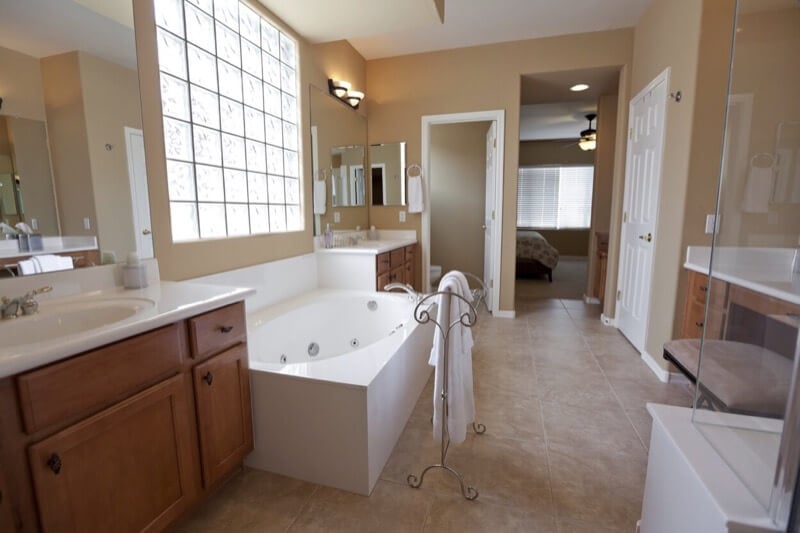 Plenty Of Options:
This bathroom designer made the right choice in the placement of the water closet. With so much available space, the toilet could have gone nearly anywhere in this bathroom. But instead, it's out of sight from the bedroom and main entrance and is on an exterior wall, allowing for the placement of a window.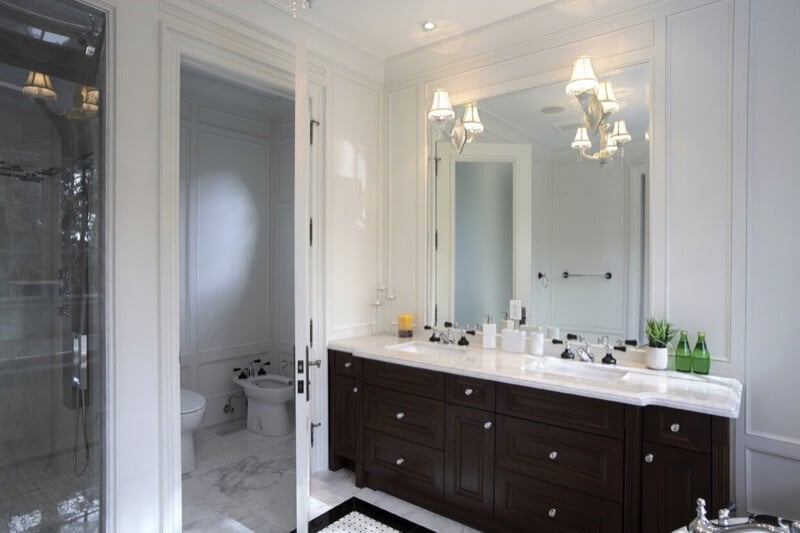 Space To Stretch:
This water closet also includes a bidet and offers plenty of space. Notice also how the door does not open the opposite way. This keeps you from feeling cramped when inside the water closet while opening the door.
If you are looking for a way to maximize the large space of your bathroom or are curious how to divide a smaller bathroom without feeling cramped, a water closet or similar design may be your answer.