Textures in your bathroom can add a layer of definition and depth to your overall design. This can be achieved in numerous ways and can have a larger than life effect on your bathroom. There are several ways to include texture in your bathroom, including by using special tiles, adding rugs, and decorative curtains and drapes. Some important things to keep in mind when choosing textures include the following.
1) Don't chose your texture based on its thickness. Make sure that it's color and pattern matches your bathroom so that it doesn't appear out of place.
2) Make sure that the texture you add makes sense. Don't add a towel where one isn't needed or add curtains to a window that doesn't need them.
3) If your bathroom is used by kids, make sure that you don't keep fancy towels in their reach that could get ruined. If a towel is only for decoration, keep it in an area that will keep it safe.
Let's examine different textures in these bathroom examples that will inspire you to incorporate textures into your own bathroom.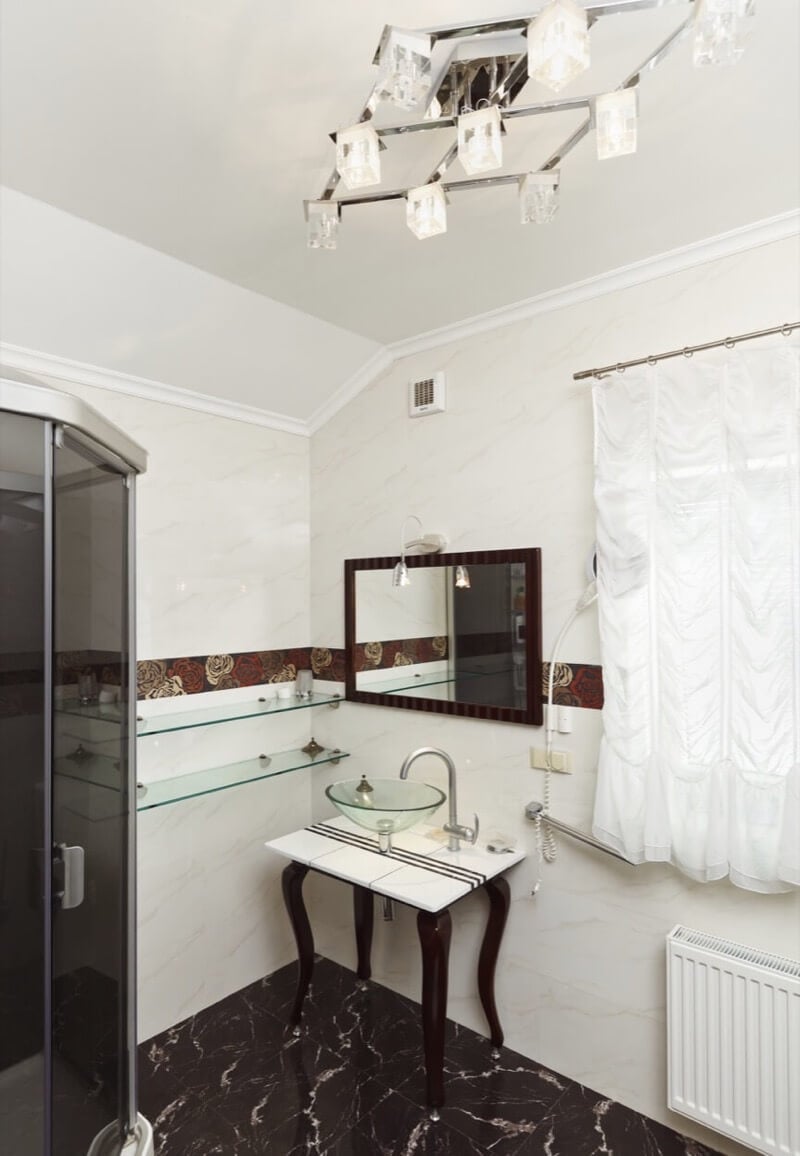 Textured Curtain:
A simple curtain can add layers to your bathroom in a positive way. A curtain can be added in any color, giving your bathroom a burst of color, but this design chose white, which fits in with the current design perfectly. A curtain can also add some much needed privacy and keep out sunlight if it is too bright or warming up the bathroom too much. Make sure that the length and width of the curtain is appropriate to keep it from looking awkward.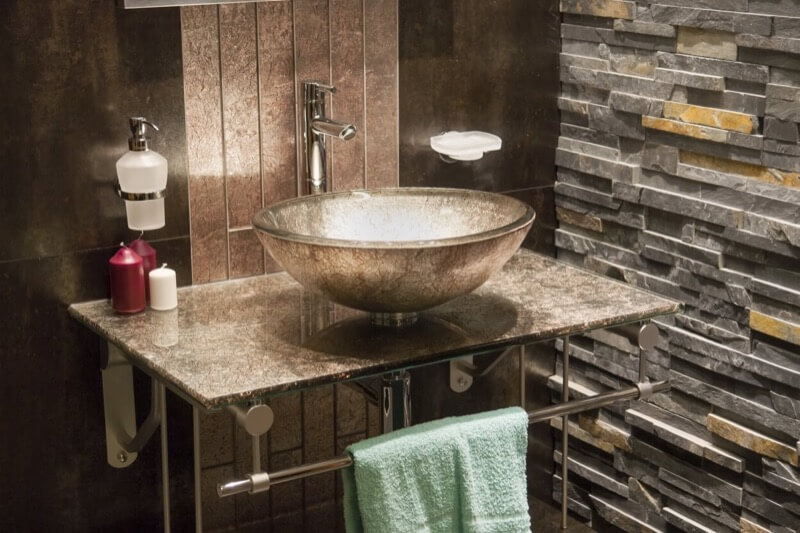 Textured Accent Tile:
Tile can be an easy way to add some texture to your bathroom. This design shows stone inspired tile on one wall of the bathroom with an impressive texture. This is a stunning look when confined but should be avoided in the entire room, as it might be overwhelming. Other finishes should be smooth to avoid the room from looking disheveled. For a look like this, planned imperfection is needed. While you don't want the pattern of the tile to seem too repetitive, you also want it come together in the end.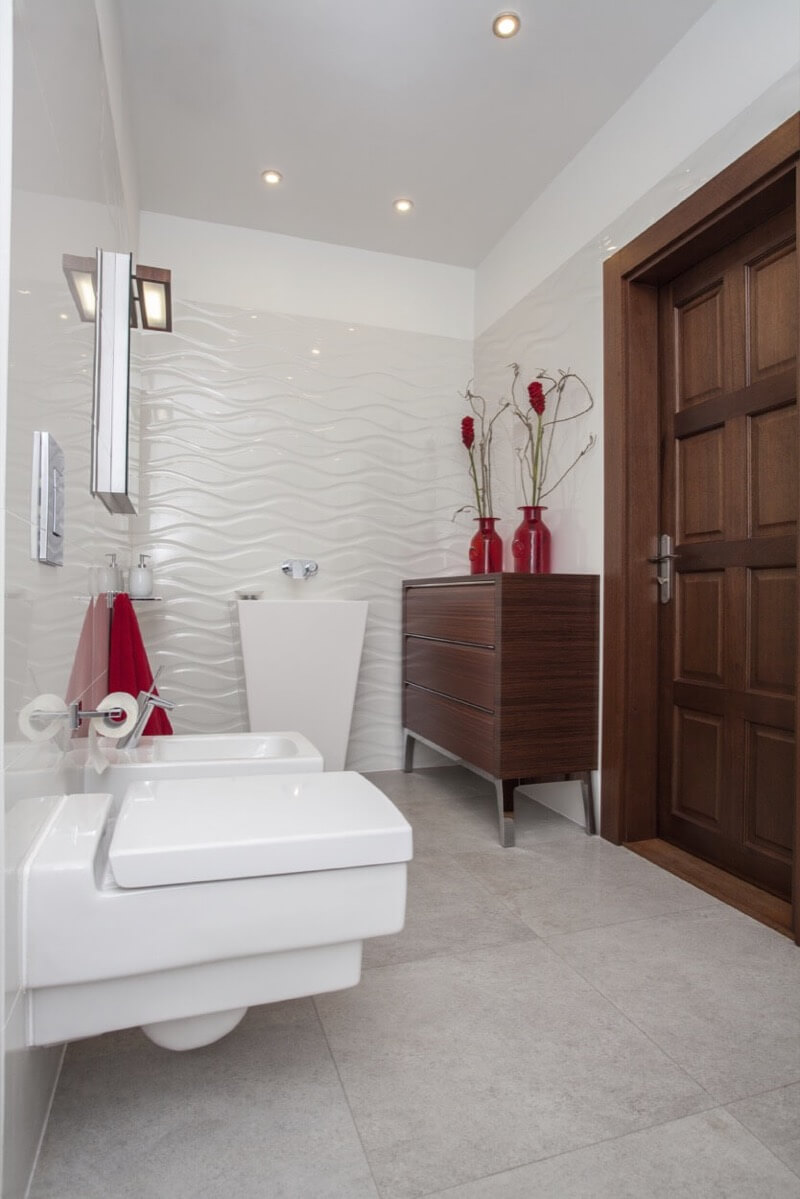 Textured Tiles:
Some tile is made with texture in mind, like the ones in this example. The textured pattern on the walls gives the bathroom easy to achieve character that can easily be added to your bathroom. Tile like this will need to be kept clean to avoid dust from settling in crevices but is a great look overall, especially for a smaller bathroom. A pattern like this is best displayed in calm colors. A bold color with a textured pattern often creates a busy look.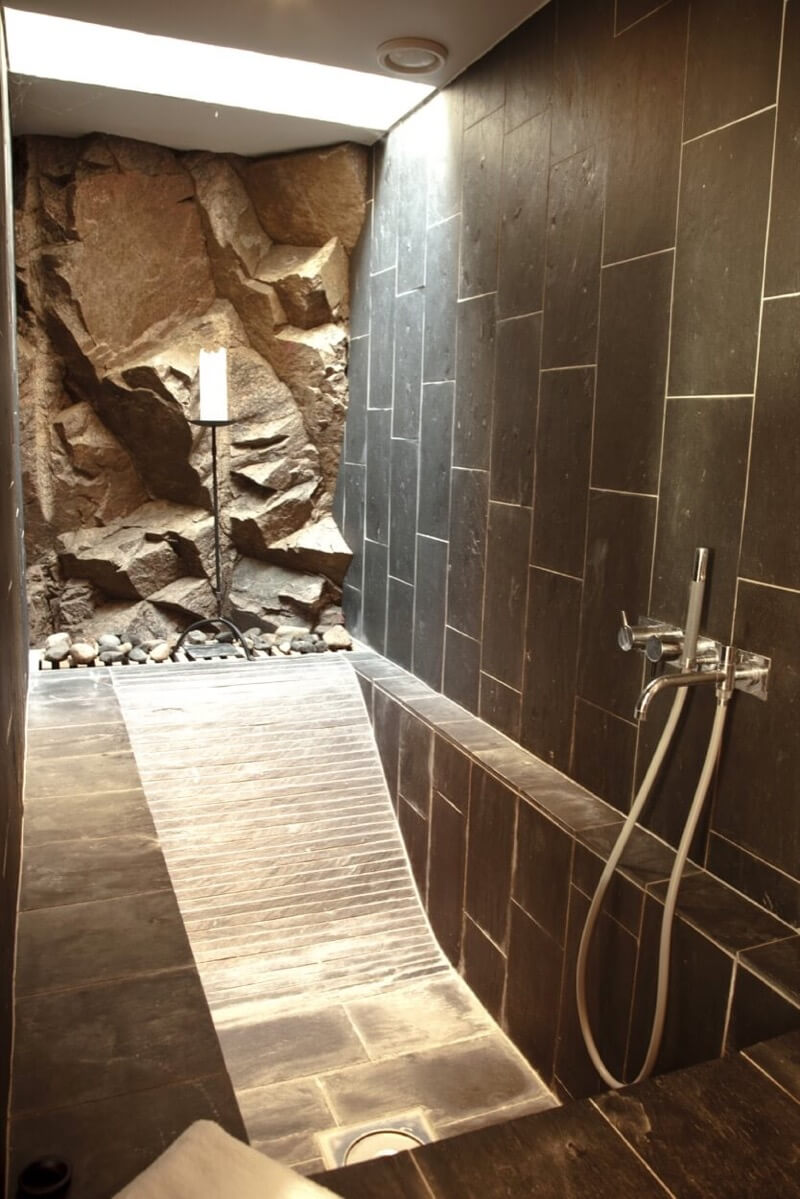 Intense Texture:
If you are looking for a dramatic way to include texture in your room, be inspired by this impressive shower and bathtub entry. The wall appears as if it was chiseled out of the ground and doubles as a focal point for the room as well. Texture in your bathroom isn't just about fluffy towels and soft curtains. It can be used in masculine ways as well. This is a hard to duplicate example, but consider adding a pebble floor in your shower or adding a rough metallic design to part of your walls, in a safe place of course.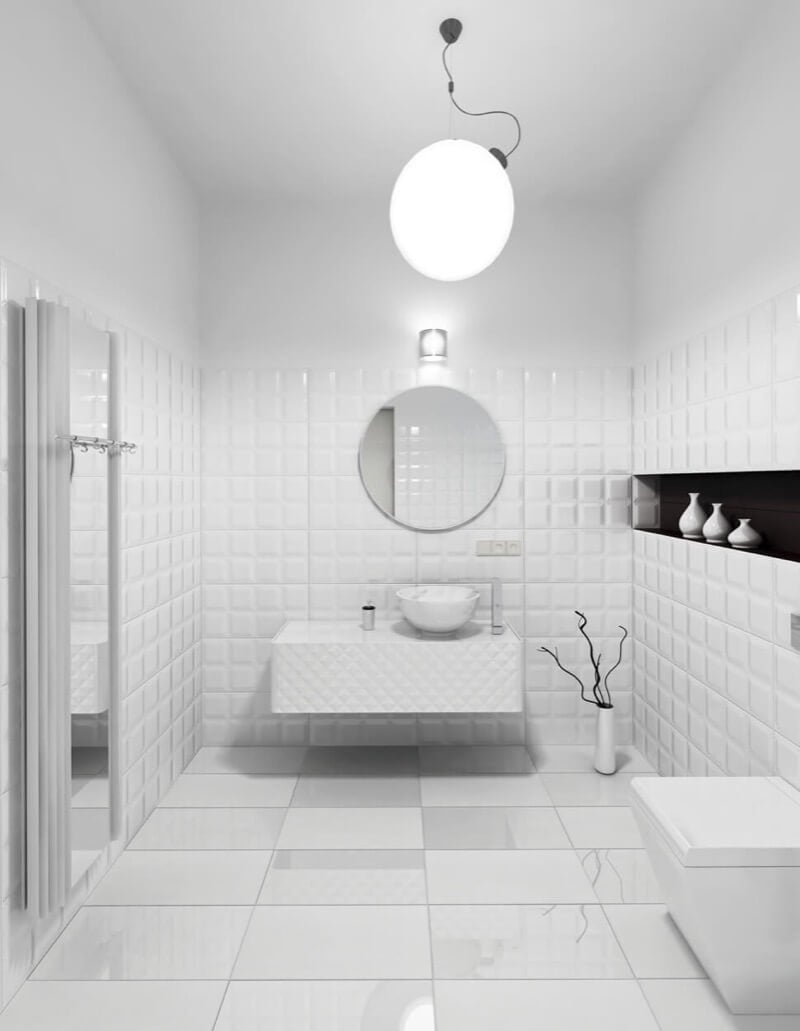 Texture for Contrast:
When tiling a bathroom, it can be a great design idea to use different colored tile on the floor from the walls. This bathroom design technically does use different tile on each surface, only it is different in texture. The floors are a glossy, smooth while the walls have a textured look and feel to them. This helps to break up the bathroom and give it a few design elements. The vanity also has a textured finish, which increases the contract in the room.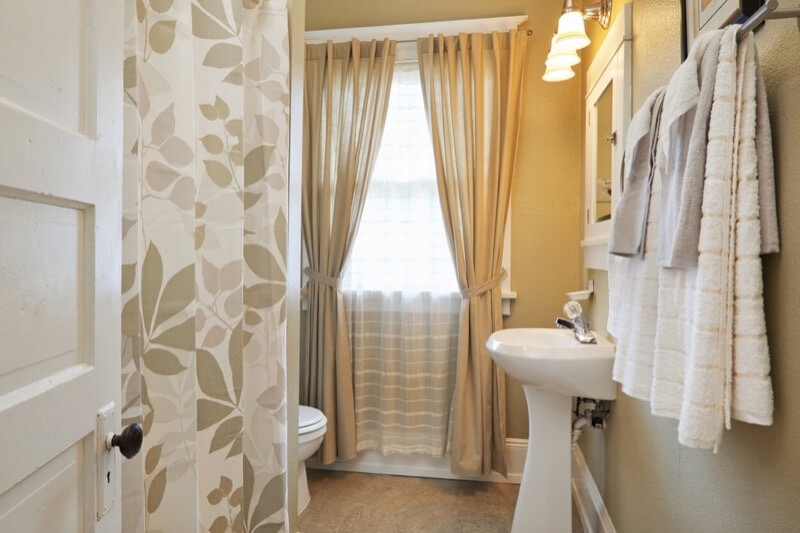 All Over Texture:
This room has a little bit of everything. With plenty of towels, a patterned shower curtain, and a fully covered window, there are textures in almost every inch of this bathroom. The rest of the bathroom is minimally decorated, which keeps the textured materials from overwhelming the bathroom and design.
Adding some texture in your bathroom will help to improve its overall appearance by adding depth and visual interest. If you're unsure, start by adding a few decorative towels to see how a small item can make a big difference in your bathroom design.