A bathtub isn't just a bathtub. Like so many other things in your bathroom, you have countless options when choosing a bathtub. Here's a brief overview of some of your material options and the effect that they can have on your bathtub.
Fiberglass:
Fiberglass is reinforced plastic and will be your least expensive option when it comes to a bathtub material. However, these bathtubs are thin and are not very durable. They are also easily scratched and can become faded. They are light and easy to install and are available in a variety of shapes and sizes to fit your bathroom.
Porcelain on Steel:
These bathtubs are formed from a thin sheet of steel which is coated in porcelain enamel. These are durable bathtubs that are easy to clean and remain shiny for quite some time. They are limited to their sizes and shapes but will usually fit into the standard bathtub area in a bathroom if you are looking for a quick upgrade that can be done in a day or two.
Acrylic:
These bathtubs use fiberglass sheets for reinforcement and are covered with vacuum-formed sheets of colored acrylic. These tubs are a little more expensive than just fiberglass but would not be considered a high-end material by many. They can also scratch or discolor over time but you do have a very large selection of shapes, sized, and colors to chose from.
Cast Iron:
Cast iron bathtubs are formed by pouring molten iron into a mold. The tub is then smoothed and coated with a thick layer of enamel. This bathtub is incredibly durable and can last you a long time. The finish is resistant to scratches and chips and is also available in a wide variety of colors. These bathtubs are incredibly heavy and you may need some help installing one. Extra floor reinforcement is usually required. These bathtubs also come with a higher price tag but because of their durability it is often well worth it.
Stone and Wood:
These materials are not very common but have been seen more in recent years. These bathtubs are usually custom made and come with a matching price tag. However, they are great for unique bathroom setups and can really add a wow factor to your bathroom.
Not sure which material is right for you? Take a look at these bathtubs and see if any seem to match what you are looking for.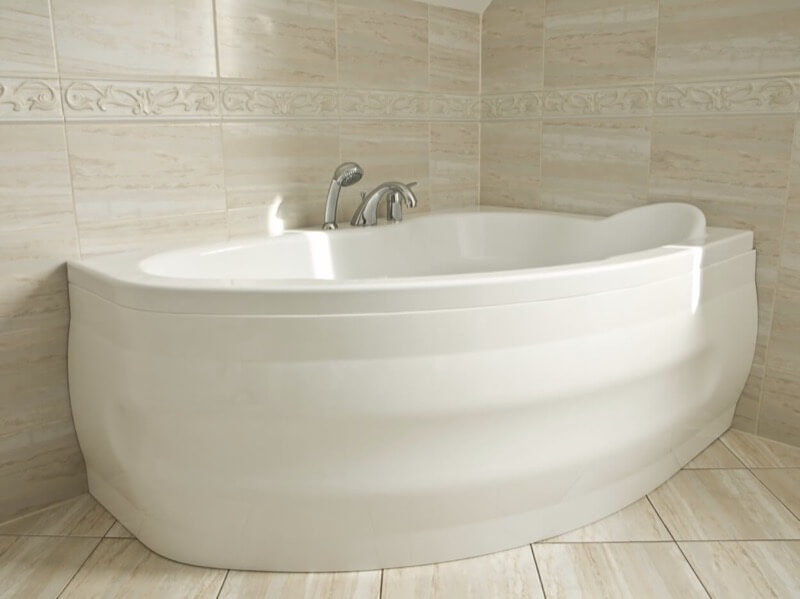 Relaxing Soaking Tub:
This acrylic bathtub has plenty of space and a great built in headrest. This bathtub would not fit into a standard opening and is best for an open space in your bathroom.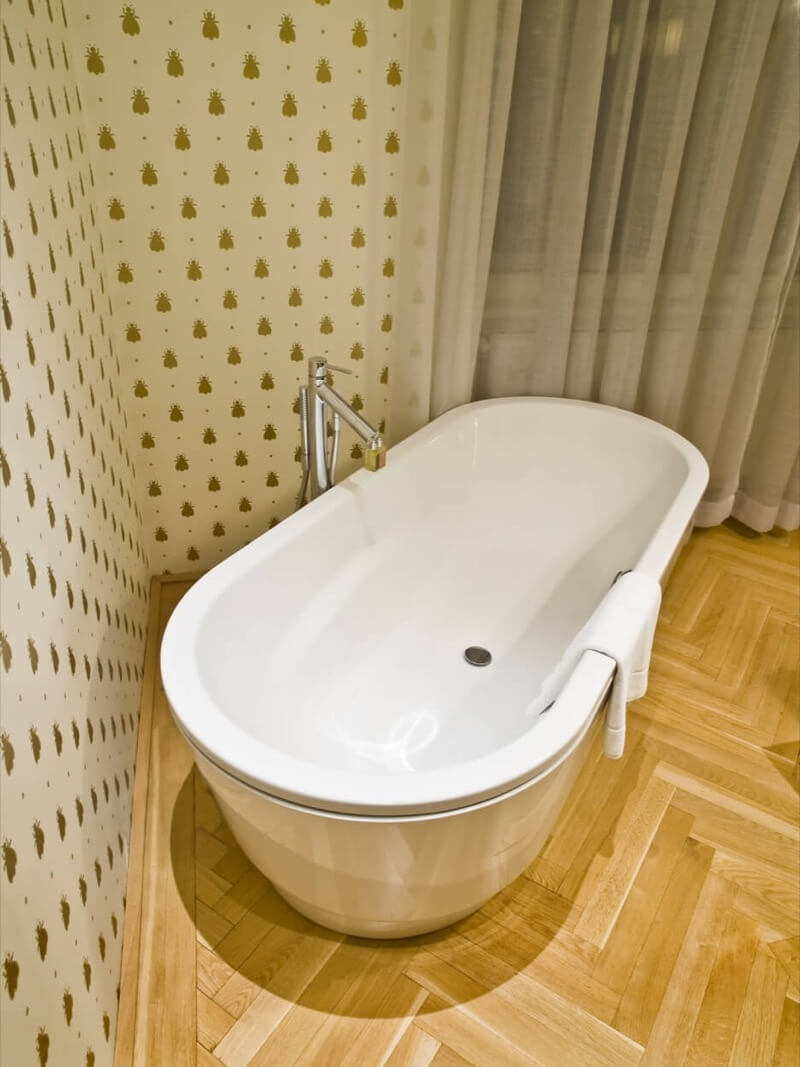 Clawfoot Without The Feet:
This clawfoot inspired shape would work well in almost any style bathroom. It is also an acrylic style, making it easy to clean but also prone to scratches.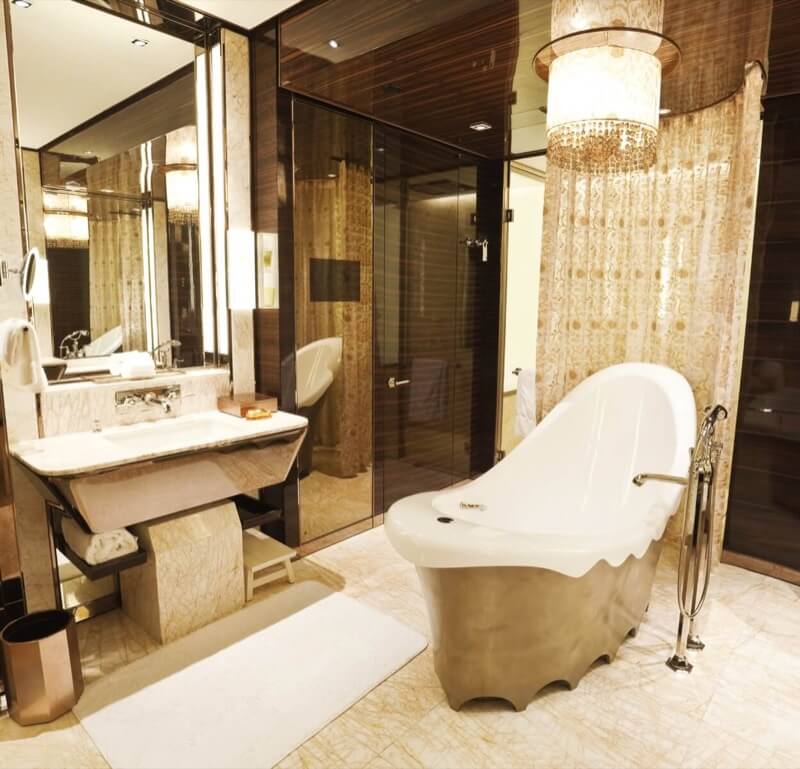 Vintage Inspired:
This cast iron bathtub is one of a kind. With a deep base that will remain shiny and polished with a little maintenance, the high top is great for leaning against and relaxing while enjoying a hot bath. The glossy finish of the porcelain should remain in tact and is easy to keep clean and scratch free. It is a little more prone to chipping however.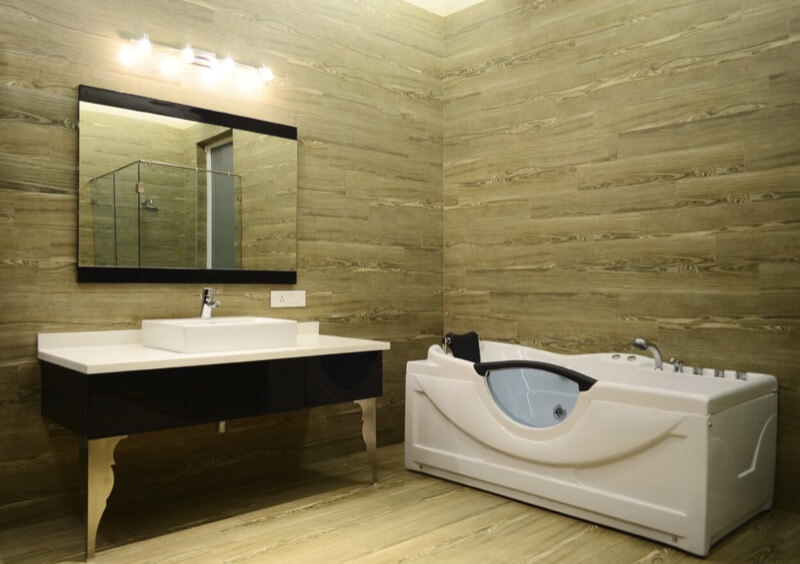 Modern Designs:
If you're looking for the bathtub of the future, this ultra modern design might be the one that you're looking for. It has a handle for safety, a unique window feature, and plenty of ways to adjust the temperature and water distribution. With an acrylic finish, this bathtub is easy to maintain and keep looking just as great as the day that you brought it home, with a little bit of elbow grease.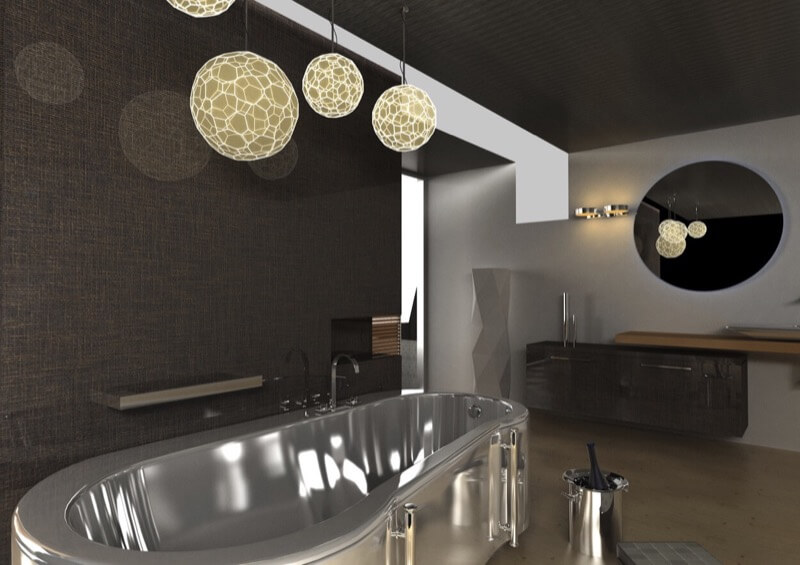 Stainless Steel:
Stainless steel isn't just for the kitchen. Having a stainless steel bathtub means that your water will stay warmer longer and you have a true statement piece to match accessories to. The hanging light fixtures would not have been as impressive over any other type of bathtub. If you are looking for something truly unique in your bathroom, this bathtub might be what you need.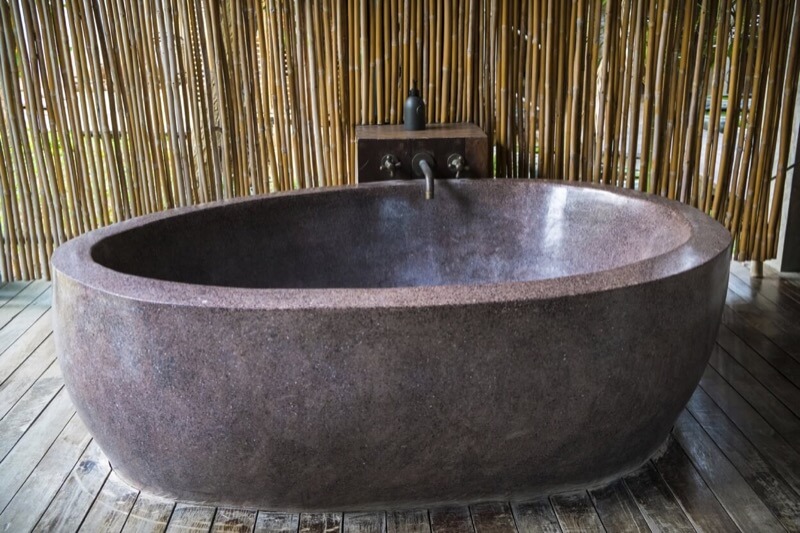 Stone Bathtub:
This custom tub is simply gorgeous, made from several different types of stone. A bathtub like this will need to be resealed from time to time but should be easy to maintain otherwise. Be caution of chipping, which can put the entire bathtub at risk. But a bathtub like this can really become the star of your bathroom or can be used like this one is, in an outdoor setting.
Bathtub have come a long way and with a little research and bath soul searching, you can find the bathtub and material that works best for you and your bathroom.